When it comes to business internet service providers in Phoenix, there are a few options, but one sticks out above the rest. Especially when it comes to rural businesses in the Phoenix area, there is just one company that really has the technology for success. The company is Phoenix Internet and the technology might interest your business needs. Let's explore why Phoenix Internet soars above the rest with business internet service in Phoenix.
What Does Phoenix Internet Business Service Guarantee?
A guarantee of fast speeds aiming at boosting your business's productivity is what you will get with Phoenix Internet as your business service provider in Phoenix. You will score speeds up to 100 Mbps with 99.999% uptime. The best part is that the customer service for your small business will be exceptional and local. Our business is not outsourced to other states or countries. You will talk to live and local team members all the time.
Other business internet service providers in Phoenix just do not compare. Typically no other service providers can reach where we can. They either are not able to physically reach rural customers, their speeds are not as fast and oftentimes they are more affected by weather than what most businesses can handle.
Why Do Rural Phoenix Businesses Rely on Phoenix Internet as a Business Internet Service Provider?
Finding reliable business internet service providers in rural areas of Phoenix can be a challenge. Many cable companies are not willing to dig trenches to your neck of the woods. Others turn to satellite internet and are sorely disappointed with slow speeds and interference from weather.
Phoenix Internet is different in that we offer fixed-point wireless internet. Basically, line-of-sight radio towers transmit signal direct to your business. Our towers are capable of being your primary or secondary internet service provider. You can rest assured that access to your business internet will stay up and running. There is no longer any need to rely on cable, telephone lines or low-orbit satellites.
What Are the Benefits of Using Phoenix Internet as My Business Internet Service Provider in Phoenix?
Interested in learning more about the benefits of using Phoenix Internet as your business internet service provider in Phoenix? Here is just a quick run down of what you can expect when using Phoenix Internet as your business internet service provider:
High-speed internet with fast upload and download time to help boost your productivity.
Standard business packages start with speeds up to 20Mpbs.
Choose a customized package for speeds ranging from 50Mbps to 1Gbps.
Get 99.999% guaranteed uptime.
No need for digging holes or installing fiber lines.
No hidden fees, misleading intro rates or bundles.
Have direct access to your account manager at all times.
Get your installation completed within 5 days.
No need to work with subcontractors, confusing IVR options or service runarounds. All representatives are local to Phoenix.
Great option to use for remote or temporary locations with businesses like construction sites, event venues, outdoor locations and more.
Ability for speed or bandwidth to be adjust quickly. This is idea for hospitality industry or other businesses where occupancy fluctuates.
We maintain our own network and monitor it 24/7 to maintain the most consisten, reliable and fast internet service in your area.
Colocation Services from Phoenix Internet
Want more from your business internet service provider? Look no further than Phoenix Internet. Our technology includes the ability to help you company build a secure, scalable and cost-effective internet data package. Our shared colocation spaces will save your business time and money by using a colocation server. You will never have to fear a system crashing or losing your data ever again.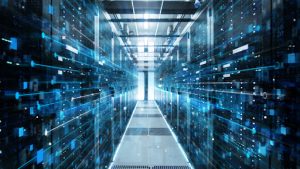 All you need to do is contact us today for a quote and plan to get your business on track. Our dedicated and trusted customer service team can help you choose a plan best for your business with options found nowhere else in the valley.
Final Thoughts on Business Internet Service Providers in Phoenix
There is simply no other rural business internet service provider in Phoenix that can provide what Phoenix Internet can. If you want your business to get on track and stay on track with fast, reliable internet, then we have you covered. Even our colocation services are top notch and dependable for the data backup your business needs. With one simple call to Phoenix Internet, we can have your business up and running in no time. Call today 602-234-0917.