Are you looking to make a switch with your internet provider or start a brand new account? Choosing the best internet provider nearest to you could be tricky if you live in a rural area or the big brand companies have service, but it's unreliable. Perhaps you do not want to get stuck in an extended contract or you find that certain internet providers near you have hidden fees. Whatever the case may be, choosing the best internet provider near you can be super easy if you live in and around Phoenix. Just follow these steps!
Step 1: Find Which Internet Providers Offer Service Near Me
For most people, there will likely be several options of internet service providers in your area. In Phoenix, some of the top companies include Cox Cable and CenturyLink. Many residents believe that these are the only real options besides satellite internet. Many residents would in fact be wrong.
One of the best options for internet service providers in and around Phoenix is Phoenix Internet. As a local company, Phoenix Internet can provide internet service where others don't. Do you live out past Apache Junction or in Wittmann? These are just a few places where residents can enjoy our services. Phoenix Internet not only provides internet services, but the speeds are quick and much more reliable than satellite internet.
Let's also discuss installation. Phoenix Internet can quickly install service in your home or business. If you qualify, you will have access to fast speeds and amazing customer service that is local to Phoenix! Our install team is friendly and ready to answer any questions you might have.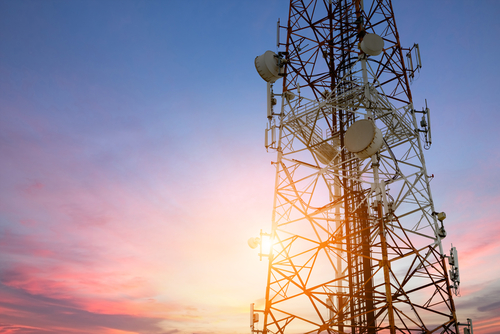 Step 2: Choose A Plan From Your Internet Provider
Choosing the best internet provider near me may ultimately be based on the exact needs of your household or business. Some Phoenix residents just need to check a few emails and get some news updates, while others would like several people in the household to be streaming, downloading and working all the same time.
Choosing the best internet provider near me will depend on the plans available from each company. Many companies end up forcing you to bundle cable, internet and phone. With Phoenix Internet, there is no bundling. You get internet service for just one simple price. There's no need to adjust things, drop TV channels to make the price work for your budget. Instead, you get internet with a single price tag.
So, what do you get with Phoenix Internet as your internet service provider? You get a network that is owned and operated only by us. We leverage the best technology as we have spent years building our state-of-the-art, high-speed fiber and fixed-point wireless network. You can rest easy with speeds five times faster than CenturyLink and no data usage caps. Yes, that is right, your data is unlimited and never capped.
Don't forget, Phoenix Internet is local and understands the needs of the many different types of residents that live here. This means that we understand that some people and families are only here for certain periods of time. If you have two homes or live elsewhere for part of the year, Phoenix Internet will not charge you fully for the months you do not use. No need to shut off your internet service completely or pay a full bill for times when you are not even home. Let Phoenix Internet take care of you.
Step 3: See if You Qualify
If you want Phoenix Internet, you can easily see if your address qualifies for service or if service is coming to you soon. Many valley and rural residents are enjoying high speed internet access without delay or large fees. You do not have to feel stuck with slow and sluggish satellite internet.
We have also brought the internet to many communities throughout the valley. Residential wireless internet is available for installation at apartment complexes, mobile home parks and even RVs! The best part is that internet service in the common areas will be free. Therefore inside or outside of your unit you will still have access to internet service.
Final Thoughts on Choosing the Best Internet Provider Near Me
Phoenix Internet is ready to serve all the residents of Phoenix, far and wide. With new towers going up yearly and new communities reached all the time, it is likely that you and your family qualify for this great service. Check us out now if you are ready to make the switch!