Does your cable company have you feeling like your hands are tied? They have convinced you to combine your internet service with your cable subscription. Perhaps they even convinced you that in 2023 you need a landline in addition to all these services. Maybe you are just looking for an internet service provider in Phoenix with no strings attached. Just one price for internet service. If this sounds like you, then look no further than Phoenix Internet for your internet service needs in Phoenix.
Why Does Phoenix Internet Have No-Contract Cable and Internet Packages?
Simply put, Phoenix Internet dedicates its services to just internet. There is no need to wrap cable TV or phone within our services. There are no bundling options to ever worry about. You simply pay one price for internet service. Typically, residential customers start at just $50/month for internet service with Phoenix Internet.
Why is Phoenix Internet the Best for Rural Residents?
Traditionally, there have been only two options for internet service providers for rural residents in Phoenix. While some cable companies have started bringing telecommunications lines further out to rural areas, typically they still don't go far enough and if they do, it becomes expensive and burdensome. Some rural residents then opt for unreliable satellite internet. The speed is slow and is easily disrupted.
The third option is what Phoenix Internet specializes in. It is called fixed-point wireless internet and relies on line-of-sight radio towers to transmit the signal to your home. If there is a tower in your area, then you have near immediate access. The best part is that a cloudy day will not ruin your access to Phoenix Internet, unlike satellite internet. Our motto is "Where Others Don't" because many internet cables can't or won't help rural customers. Phoenix Internet can!
Why is Phoenix Internet the Best for Snowbirds?
Do you consider yourself a snowbird or winter visitor? If Phoenix is only your home for part of the year then Phoenix Internet is the best option for you. Why is that? Unlike other companies that charge you full price when you are not using your services, Phoenix Internet lets you shut off service for just a small monthly fee.
What Are the Benefits of Phoenix Internet?
Besides the fact that Phoenix internet provides no-contract cable bundles, there are many other wonderful benefits about becoming a customer and using our internet services. First off, there are no data caps with our internet service. This means you will be able to stream and game without worry.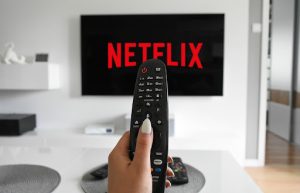 Additionally, our internet service is also voice compatible. This means that if you need internet to run Vonage, Skype, Google Voice, etc. you will have no problem. There is no restriction on the amount of data you use while streaming with Phoenix Internet.
Another great feature of Phoenix Internet is that prices are affordable. Residential customers can start a plan at just $50/month. Your speeds will range from 20 Mbps to 50Mbps.
Is Fixed-Point Wireless Internet Good for Businesses?
If you are curious how fixed-point wireless internet performs for businesses, you will find that it is indeed a good fit. Some businesses are also located in rural areas that need help with properly streaming the internet. Phoenix Internet can help in this case as well.
The best part is that internet speeds are fast! Businesses can expect 100Mpbs with 99.999% guaranteed uptime. Whether your business chooses Phoenix Internet as a primary or back-up internet solution, you will not be disappointed. Get your business to work with our reliable, high-speed internet.
Our business internet plans begin in zip codes 85040, 85007, 85006 and more. Choosing to get your ISP from an Arizona service provider is quick and easy. Our local, dedicated customer service team is here to help your business get on track today. Just call 602-234-0917 for more information.
Final Thoughts on Where to Get No-Contract Cable and Internet Packages in Phoenix
If you are just looking for one low monthly price on the internet, then look no further than Phoenix Internet. We are one of the only places in the valley where you do not need to bundle your cable and internet. You will also enjoy the fast, reliable service with exceptional local customer service. Our fixed-point wireless internet is perfect for rural residents, businesses, communities, snowbirds and more. Call today to get a quote for your needs. 602-234-0917.