Are you struggling with limited internet options in your home or business? Many valley residents feel stuck between a rock and maybe two internet service providers. The good news is that you do have more options than you know! By choosing Phoenix Internet, you are opting for a local service provider that can bring fast, reliable internet right into your home. Here are the five things you need to know about Phoenix Internet and the amazing service you can receive!
1. Where Others Don't
Getting home internet has never been easier. From Apache Junction to Wittmann, there is a solution for nearly all valley residents and businesses alike. This means that rural residents can also receive high-speed internet for streaming movies, gaming, working and any other need.
Why can Phoenix Internet provide high-speed internet to rural customers? The answer is easy! Phoenix Internet is local to Phoenix. The wireless options you seek are available through Phoenix Internet where other big cable, telephone companies or high speed internet companies dare not venture. The best part is that there are no data restrictions and you are guaranteed internet service 99.9999% of the time! The gold standard for internet service providers is with Phoenix Internet, hands down.
2. Installation is Fast with Phoenix Internet
Are you in need of a quick set up for internet? Phoenix Internet can install your service quickly and efficiently. If you turn to satellite internet options or using a mobile hotspot, you will very quickly run into problems. Those services are slow and will not provide optimum speed for your needs.
Alongside data usage caps with hot spots or satellite internet, you will struggle before you even get off the ground. You may receive a shocking bill of additional data that you did not expect. Don't be at the mercy of another cable or phone company to decide if they will bring a way to have internet at your home. Let Phoenix Internet take care of those needs.
3. No Bundles with Phoenix Internet
What a relief to know that you will not be hounded with bundles when you choose Phoenix Internet. Our competitors, like CenturyLink will force you into a package deal with complicated pricing structures. When you invite Phoenix Internet into your home, the pricing is straight-forward. There are no hidden fees, gimmicks or tricks.
You can see right now if you qualify. The process is quick and you could easily be on your way to faster, more reliable internet.
4. Custom Business Builds with Phoenix Internet
Are you a local Phoenix business looking for a new way to get internet? Look no further than Phoenix Internet. You can score a guarantee of fast service speeds up to 100 Mbps, 99.99% uptime and remarkable customer service support from a local team.
Satellite internet is slow and often competes with weather issues. Many times they put you on a data cap and may leave you slow upload speed with limited bandwidth. That scenario does not happen with Phoenix Internet.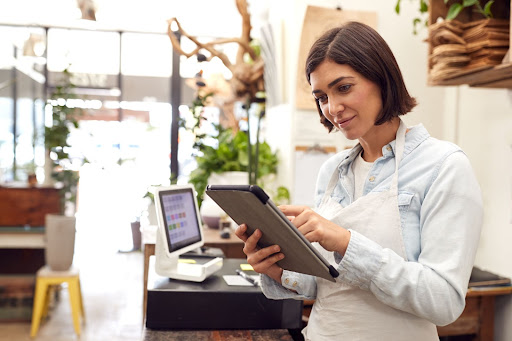 To stay successful and keep your business up and running, you must turn to Phoenix Internet. There will be no data caps, no slow speeds and no weather outages. Phoenix Internet is Arizona's largest fixed point network! Additionally, there will be no trenching for laying cables, no bundling rates, local representatives here to help and you can have standard installation completed within 5 days! That is a huge win all around.
5. Seasonal Residents Welcome
Are you a seasonal resident in the Phoenix area? Does it bother you that you still have to pay full price for internet service in your Phoenix residence when you are out of town? Well, Phoenix Internet has a solution for that! We offer a seasonal suspend option that drops your payment to just $10 while not in use for up to 9 months! Isn't that a huge relief? Sign up online and manage your account as you need.
Final Thoughts For Future Phoenix Internet Customers
There are so many great features to using Phoenix Internet, it is almost impossible to list them all. Our services extend all across the valley with many rural residents ecstatic to receive fast, reliable internet services. There are no hidden fees or confusing prices. Best of all, the team is local and here to help. Business owners are also able to hop aboard to receive internet speeds that easily outperform satellites. See if you qualify today!