Wittmann, AZ- Phoenix Internet has increased our investment in the Wittmann & Morristown communities by installing two additional tower sites and bringing even more bandwidth to our customers! We know that with home instruction due to COVID19 and remote work continuing it is more crucial than ever that people everywhere can access the high-speed Internet they need. Despite supply delays and working through COVID19 restrictions & permitting processes Phoenix Internet is delivering on our promise to provide fast, reliable Internet service #WhereOthersDont.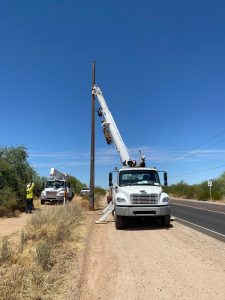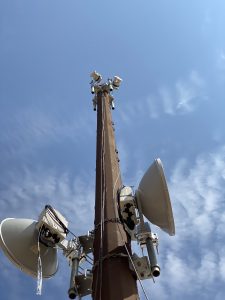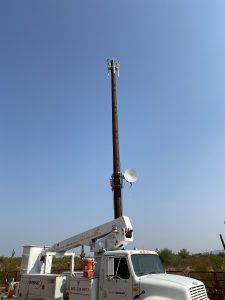 These two tower locations on the US 60 and Patton Road will allow us to carry additional bandwidth from fiber loops in our network to tower sites already in service in Wittmann so that we can provide more stability of service to our existing Wittmann & Morristown customers and add on new customers who have been waiting for installation approval. This move will also allow us to better serve areas such as: Circle City, Thunder Ridge Airpark, The Desert Oasis RV park and the surrounding area with up to 50Mbps Internet service available!
This is what a commitment to Rural Internet looks like. When cable and dsl providers say "No" we're able to say "Yes", because we're Arizona local and trusted, with the largest Fixed-Point Wireless Network in the state, owners and employees who live here, work here and play here. In fact, sometimes you can catch our President on his dirt bike in the Morristown area! We are Phoenix Internet and we are YOUR Internet Service Provider.
Our engineers and technicians are working overtime to make this happen and we expect to bring our new towers online by the end of September if not sooner. Thank you for bearing with us.
Call today (602)234-0917 to upgrade or click below to order if you're not a customer already.