Phoenix Internet is working together with Mesa based, Empire Communications to bring our Fast, Reliable Internet service to Valley Mobile Home & Resort Communities. 
From Yelp.com:
"Empire Communications is an authorized DISH Satellite television Retailer specializing in Satellite television and Internet service. Empire Communications is your local choice for DISH service. We have served Mesa, AZ for over 7 years and are dedicated to serving the local community. DISH is the best choice for value, technology and customer service with the lowest prices nationwide. Call or stop by your local experts today and experience DISH."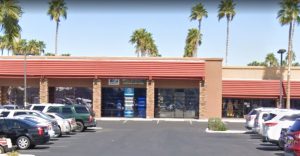 Jose Canto leads his team at Empire from their office located at 4830 E Main St #5 Mesa, Arizona 85205. Empire has helped bring Phoenix Internet to 8 new communities in Mesa & Apache Junction in the past year with their long-standing relationships with many resort and senior living communities. Within these communities you'll see signs and brochures with Empire Communications name right beside Phoenix Internet's and their sales agents can also help you get Phoenix Internet setup in your home today as part of a comprehensive solution for your Internet, entertainment and home automation needs.
You can find more information about Empire Communications on their Facebook or give them a call at (800)403-8402 or (480)228-4574. And if you need help with your Satellite Television or Home Automation in these resort and 55+ communities we'll be happy to put you in touch with our friends at Empire Communications! Or Click below to get your Phoenix Internet Service Started Today!